Glazing firm Berserik installs and repairs everything that contains glass. We understand the stress and hazards involved with a broken window pane. That's why we have a 24-hour repair service, so that you will be helped in the shortest amount of time.
Types of glass
Some examples of types of glazing we supply and install:
Kitchen wall panels
Armoured glass
Tafelbladen
Shop front glazing
Glass processing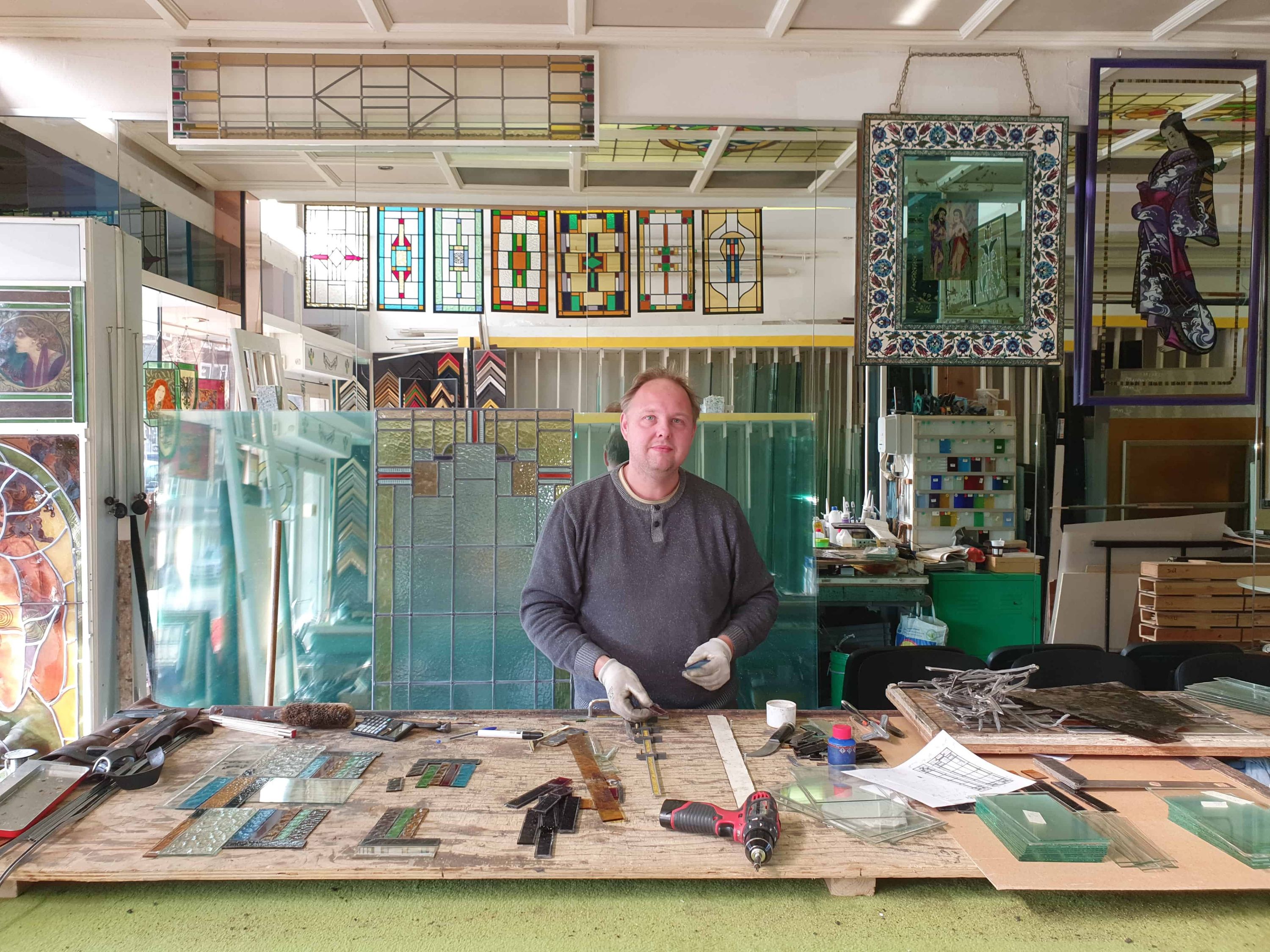 In addition to standard glazing, we offer a range of glazing technology solutions. We do this in our own glass studio. We provide the following glass processing services:
Glass painting
Glass polishing or facet polishing
Glass cutting, drilling and milling
Glass sandblasting (matting)
Designing and making stained glass
Interested in finding out more about our studio? Here you can find more information about our glass studio.
Other glass products
Glass products can be combined in countless ways to create a customised product. Every situation is different and therefore requires professional advice. All our employees have many years of experience and we can therefore provide you with bespoke advice. We closely follow the developments with regard to glass and can therefore always offer you up-to-date product proposals and solutions.
Delivering quality is one of our most important spearheads, but even more important is that our customers are happy. Visit our shop for bespoke advice or contact us via: 070 - 381 6751.